Blue Ridge Bobcats Hockey League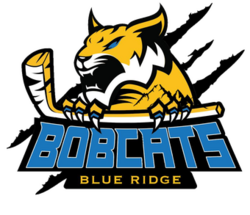 The Blue Ridge Bobcats are ready to hit the ice for their inaugural season! Proud member of the Federal Prospects Hockey League, Single A minor professional hockey, the Bobcats are bringing ice pounding action to Southwest Virginia! Come out and watch them dominate the ice at the Apex Center: Home of the Bobcats. 200 Apex Drive Wytheville, Va. And keep listening to 93.9 WMEV for your chance to win tickets to a home game!
93.9 WMEV your Hometown…"Blue Ridge Bobcat" station. 
CONTEST LINE: 1-800-653-3694