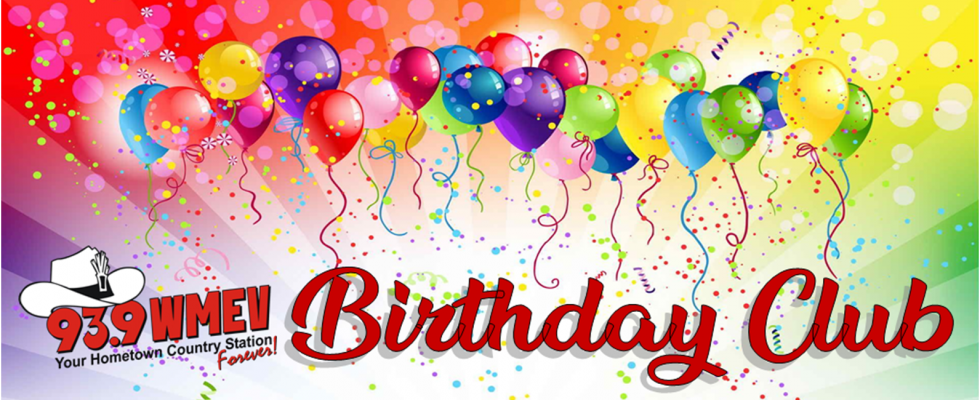 Who's Celebrating a Birthday Today
Let the 93.9 WMEV Crew surprise someone you know with a Happy Birthday! wish on the day of their birthday!
It's the 93.9 WMEV Birthday Club! 
Brought to you by…Dr. Chris Downing…Forest General Surgery of Wytheville.

A few days before the birthday send us the information. Let us know their name, address, age, birthday, who sends birthday wishes, and maybe a funny story about them. To send us your birthdays simply use the handy on-line form below. Please do not send birthdays to us more than six months in advance. Remember to check our "Birthdays" page here on the web every day seven days a week to see who is celebrating. You can click on any birthday celebrant's name to see the additional information that was submitted. And, from the whole 93.9 WMEV family, Happy Birthday! to all having a birthday today!