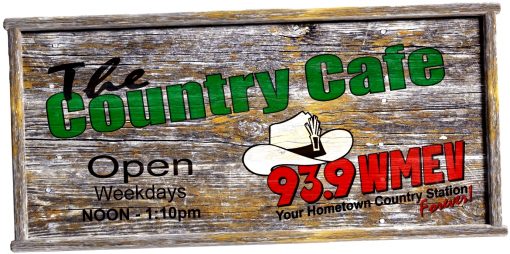 Listen to 93.9 WMEV Monday-Friday from Noon-1:10 PM for
The Country Cafe with Lynn Rutledge!
Thousands tune in during The Country Café as we feature requests from listeners, interesting food and lunch facts, and lots of fun with listeners who call in.
The longest lunch area in our area!
Got a country song you wanna hear?
Give Lynn a call on the 93.9 WMEV Request Line!
1-800-653-3694