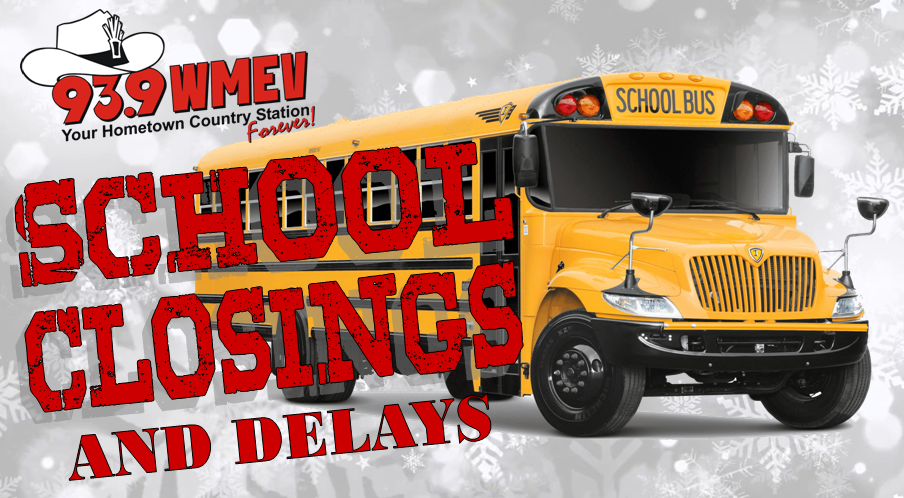 93.9 WMEV Snow Day Reports
When the weather turns bad, tune to 93.9 WMEV for our up-to-the-minute Snow Day Reports. We update closings and delays often throughout the day on 93.9 WMEV.
Brought to you by…Chilhowie Fence Supply and West Hills Tractor.
Today's listing of school and business closings and delays that we have reporting on 93.9 WMEV.