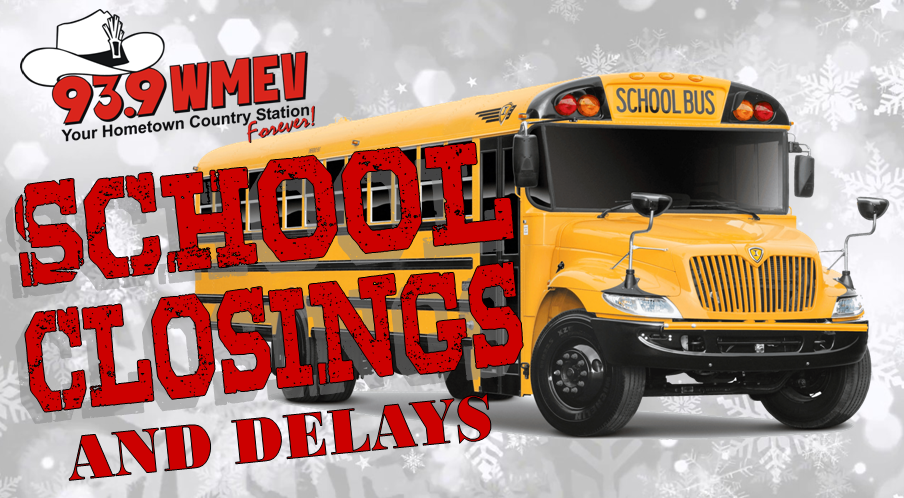 93.9 WMEV Snow Day Reports
When the weather turns bad, tune to 93.9 WMEV for our up-to-the-minute Snow Day Reports. We update closings and delays often throughout the day on 93.9 WMEV.
Here is a listing of the school and business closings and delays that we have reporting on 93.9 WMEV today.