Trunk or Treat & Magic Show at the APEX in Wytheville
The APEX in Wytheville will be having a Trunk or Treat & Magic Show Saturday, October 31st, bring down your little ghosts and goblins for some Spooky fun!!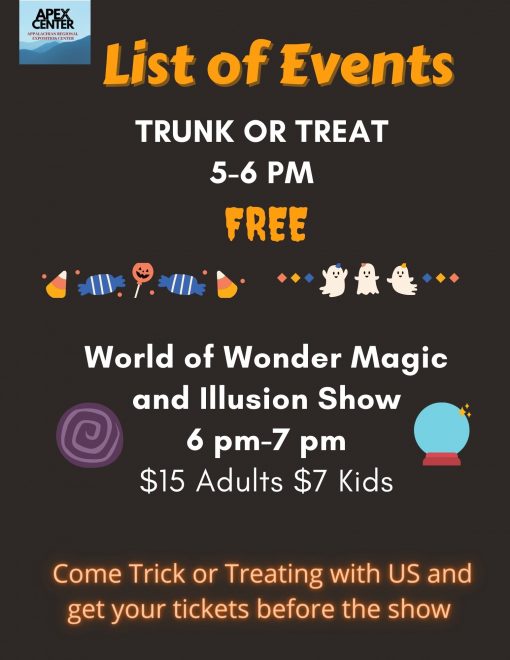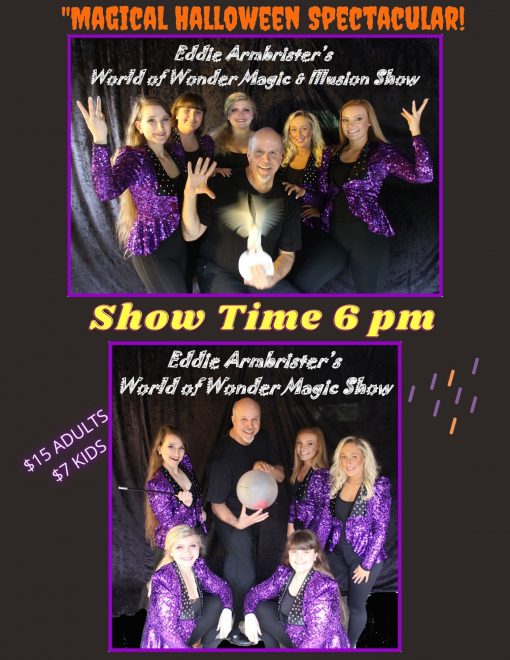 The APEX Expo Center is taking COVID-19 very seriously and is working diligently to ensure compliance with all Virginia and CDC guidelines.
Click Here for More Information on APEX COVID-19 Guidelines.