Nurse's Night Out!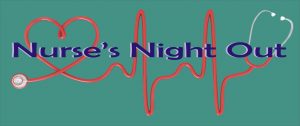 During May, 93.9 WMEV, Grace Healthcare of Abingdon, and Toyota of Bristol are celebrating all the amazing nurses and healthcare workers that go above and beyond in our community! We salute you for the amazing jobs you do!
And, we have a special event where nurses will be recognized for the their dedication and care. It's our annual Nurse's Night Out! Tuesday May 29th from 6pm to 8pm at the Southwest Virginia Higher Ed Center in Abingdon.  At Nurse's Night Out! we will have food (for the first 300 arrivals), music, games, prizes, and lots of healthy fun!
If you are a nurse or healthcare worker we give you a special invitation to attend our event. It's all FREE. All you have to do is let us know you plan to attend. Use the easy form below to sign up then join us for Nurse's Night Out! We can't wait to see you there! Seating is limited and food will be available for the first 300 arrivals only. Sign up today to lock in your seat.