Gaither Vocal Band Spring 2020 Tour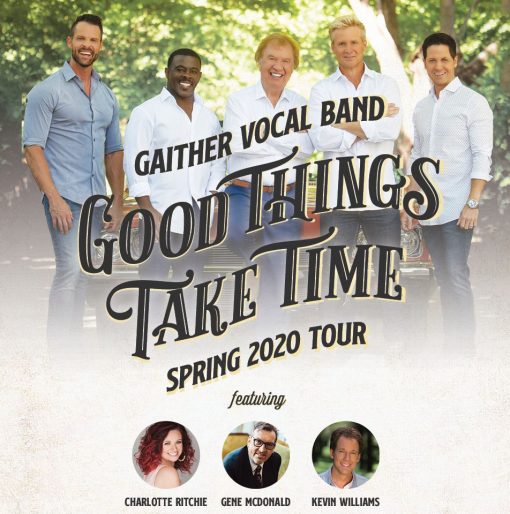 The Gaither Vocal Band will be making a stop in Roanoke, Va on their Spring 2020 Tour Friday April 17th at First Roanoke, 7PM. An American southern gospel band lead by Bill Gaither. This Grammy-winning vocal group has performed around the world, including the Sydney Opera House, The Kennedy Center, and Carnegie Hall.
Known for their featured favorite Gaither Homecoming Series, the Gaither Vocal Band continues to tour spreading gospel from city to city.
Today, the Gaither Vocal Band is comprised of five power-packed voices, including Bill Gaither, Wes Hampton, Adam Crabb, Todd Suttles and Reggie Smith. All gifted artists and men of extrodinary faith. Known around the world for their memorable vocals, harmonies and life-altering message… a message of grace, hope and redemption.