Challenge of the Super Bulls Tickets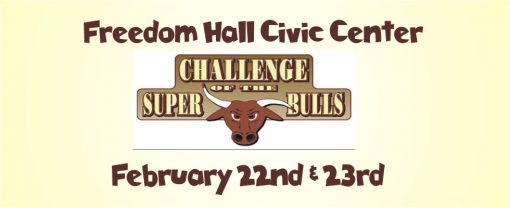 The Challenge of the Super Bulls returns to Freedom Hall. Don't miss out on seeing 40 of the world's greatest athletes and the Cowboys who dare to ride them. Two hours of entertainment that will keep you on the edge of your seat. Professional bull riding at it's best!
Feb 22, 2019 (Fri) 8:00 PM and Feb 23, 2019 (Sat) 8:00 PM
93.9 WMEV has your FREE Friday night tickets! Stay tuned in all week long for your chance to win!
Contest Line: 1-800-653-3694